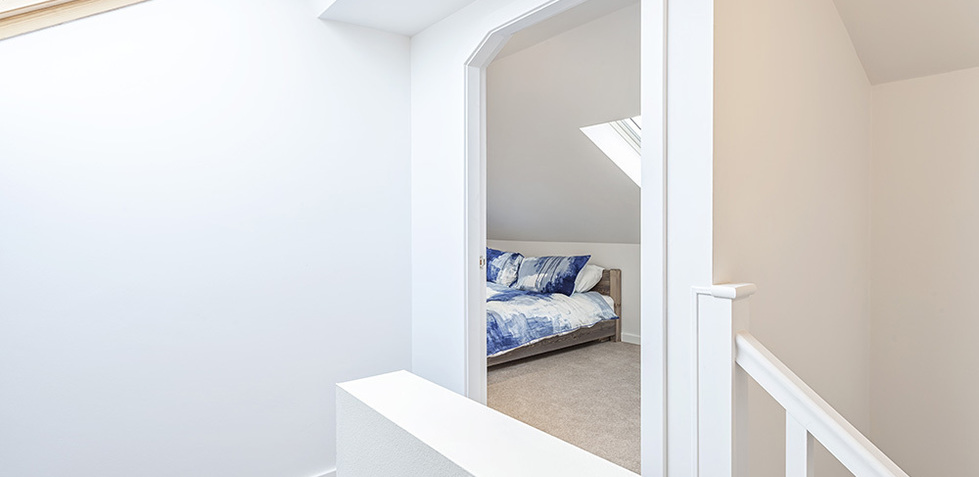 Extra level created with fabulous attic conversion
Our clients needed extra space in their terraced house in Glasgow's West End, so nest got to work to convert their unused attic space into a fabulous extra bedroom with ensuite
The Challenge
We were approached by our clients Chris and Taryn and their architect to convert their attic space in their house in Jordanhill in the West End of Glasgow. The client required a new bedroom with contemporary ensuite, wardrobe space and study area.
The Solution
Our clients lived in their home while all works were carried out and we carefully project managed the build to ensure there was minimal impact to their lives. A new bespoke staircase was supplied and installed along with Velux window installation, reroofing works and relocation of their central heating system. A bespoke shower room was created to fit in with the shape of the ceiling.
The Results
We have created a bright. spacious and airy attic space with easy access from first floor level. Adding a new bedroom has not only given our clients a gorgeous new bedroom with ensuite for guests to stay, but also increased the value of the house.
When we made the decision to convert our loft, we had a rough idea of what we wanted to the end product to look like but no real idea of what would work in practice. A few of the firms we spoke to offered some advice but it was nest that stood out with the level of imagination and inspiration they offered helping us to realise the art of the possible.
Once underway the team were a pleasure to work with and always keen to ensure that our ideas were being realised. We are delighted with the level of workmanship and quality of the finish and the result is a beautiful, bright living space which is an amazing addition to our home.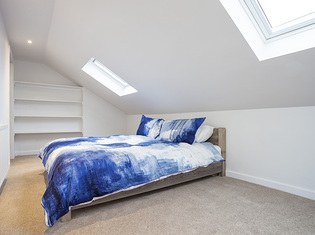 "
nest were a pleasure to work with and we loved their design-led ideas