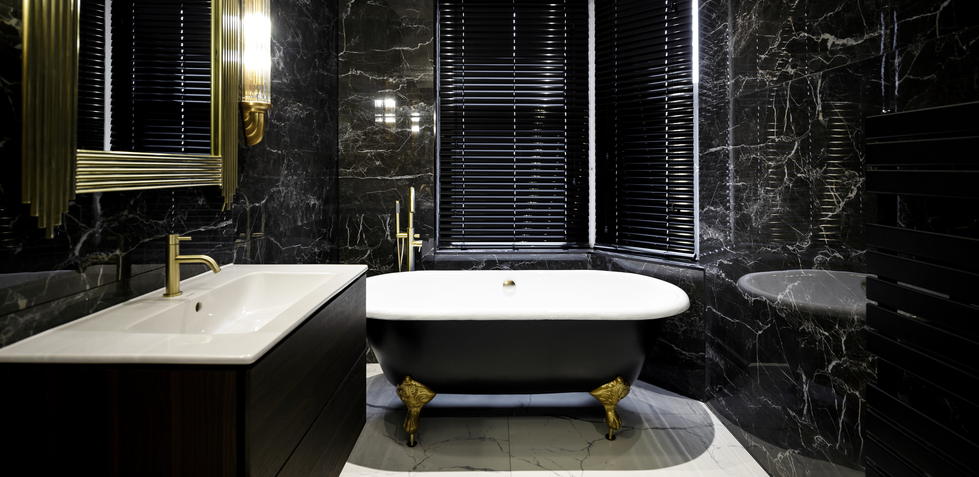 Eclectic, glamorous apartment renovation
Beautiful renovation of a stylish apartment in Glasgow's Hyndland area
The Challenge
Stephen and John are a lovely couple with eclectic and theatrical tastes. They asked us to provide a super clean, almost clinical kitchen along with a glamorous, designer bathroom and super cool cloakroom. Whilst it's one of our smaller projects on scale, it makes up for it in style...
The Solution
The reconfiguration involved some major structural work and reconfiguration of the existing bathrooms and kitchen. We worked closely with our clients who live in London and liaised with them regularly online and via telephone.
We carried out structural alterations and reconfigured rooms to make each space work and flow seamlessly – and the end result looks amazing. The kitchen transformed into a bathroom and we borrowed space off the old bathroom to increase the size of the new kitchen. A new walk in wardrobe room was created and the rooms were fully decorated and finished to our exacting standards.
One of the trickiest areas was the refurbishment of the existing stained glass window which was in poor condition. This was painstakingly restored and now looks amazing – it can be viewed from both the kitchen, cloakroom and bathroom.
The Results
We created a contemporary new kitchen, fabulously lush luxury bathroom, Timorous Beasties clad cloakroom and functional dressing room. Here's what Stephen and John had to say;
We engaged nest because of their experience and reputation working in the West End of Glasgow.
nest have managed the process and works in a highly professional way, communicating throughout. This made such a difference as we were unable to be present during the renovations.
Our brief was to create a modern design-led kitchen, glamorous bathroom, dressing room and WC, working with space that was awkward and difficult, requiring walls and ceilings to be removed throughout.
We are delighted with the impressive end result which has exceeded our expectations. The quality and finish of the work is superb and a testament to the professionalism, care and vision Dene, Debbie and the nest team have brought to the project. Thank you nest!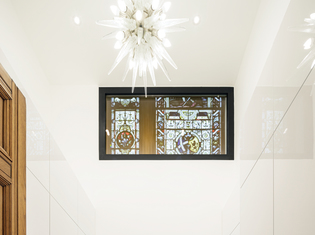 "
The impressive end result has exceeded our expectations. The quality and finish of the work is superb.