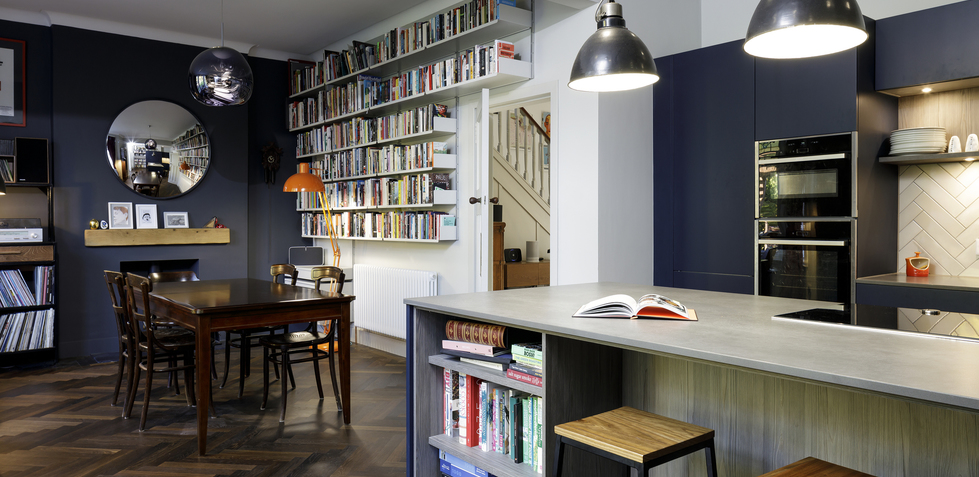 Cool, eclectic, contemporary house renovation
Stunning house renovation with loads of character
The Challenge
Ben approached nest to transform his home and help with the interior design. He travelled a lot and needed a company who could carry out the work and manage the project in his absence, safe in the knowledge it was a company he could trust.
The Solution
The project involved structural alterations to create a new open plan kitchen and dining area leading to a small terrace. We also formed a separate utility room, downstairs cloakroom and created a super cool new bathroom with bespoke cabinetry. Like us, Ben studied at Glasgow School of Art and he was keen to involve other ex art students work in the project. We included work by our pals at Timorous Beasties and One Foot Taller alongside some gorgeous lighting by Tom Dixon and Skinflint.
The Results
The new kitchen provides Ben with loads of useable cooking space and storage. The open plan layout is a great space in which to entertain when Ben isn't travelling.
nest provide a brilliant service from initial design consultation right through to completion. Their utmost attention to detail is a credit to them.
Dene and Debbie really take the stress out of home renovations and everyone involved in the close-knit team was polite, professional and a pleasure to have around. I would not hesitate to use nest again in the future.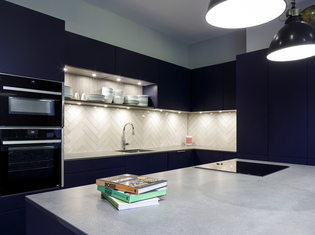 "
Everyone involved in the close-knit project was polite, professional and a pleasure to have around.