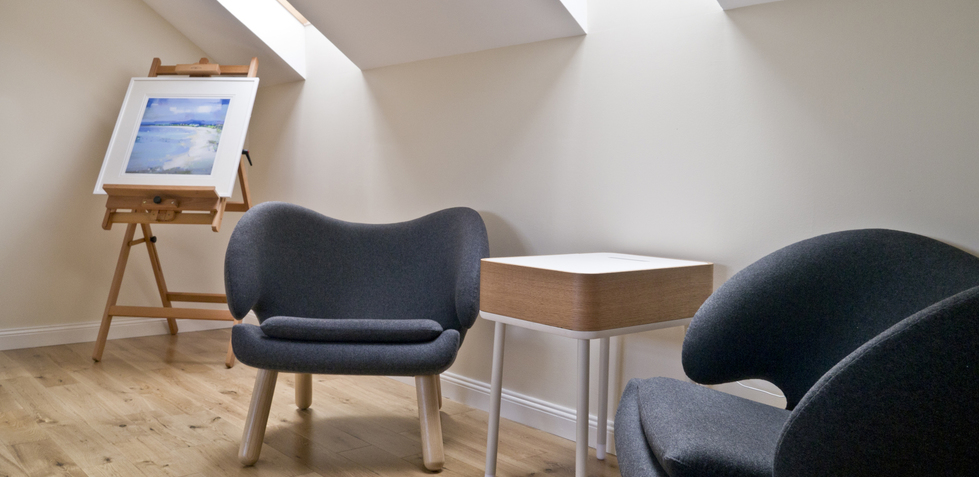 Full house renovation in Dunoon
New England house renovation to sailor's home in Dunoon
The Challenge
With a construction time of only three weeks when the Lesley and Alastair were on a sailing holiday, we had to complete their house renovation quickly! This comprised of a new bespoke oak staircase, renovation of the master bathroom and master ensuite, create a new ensuite shower room and form a new upstairs lounge taking in gorgeous sea views. Along with removal of walls and full reinstatement of solid oak flooring throughout.
The Solution
We worked closely with our client's using Pinterest to develop a cool new England theme for both the bathrooms and the new panoramic sea view lounge. Our team relocated to Dunoon and worked tirelessly into the evenings in order to meet the tight deadline. The team ensured that all materials, deliveries and fixtures and fittings made it across on the ferries in time to fit our schedule. A new solid oak staircase was designed and manufactured just outside Glasgow and shipped over and installed.
The Results
Our cleaners were leaving the house just as Lesley and Alastair arrived back from their holiday. It was a TV home makeover moment and Lesley had tears in her eyes as she saw the beautiful transformation of her home.
When we decided to redesign our house, we were looking for a company that were able to supply a complete package from concept to design and project management of the works.
Having read about nest in Homes and Interiors magazine, they appeared to provide exactly what we were looking for. They certainly have and we are really pleased at the personal attention and guidance that nest has provided. We love the end result!"