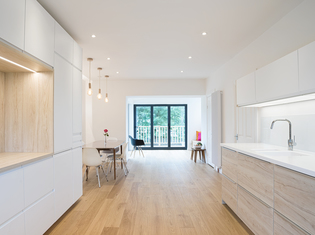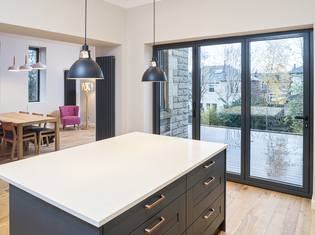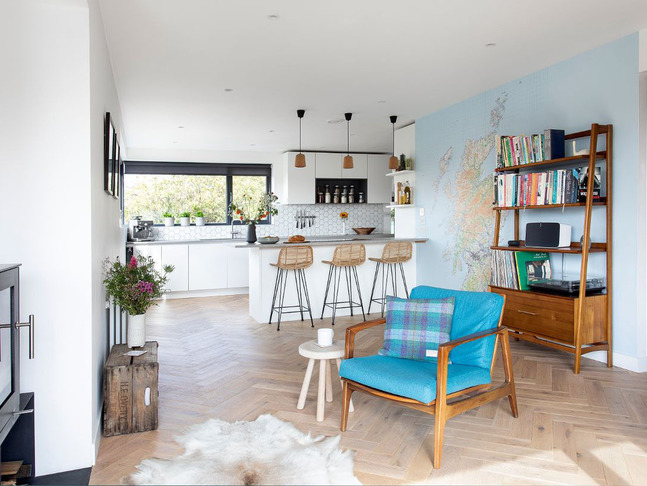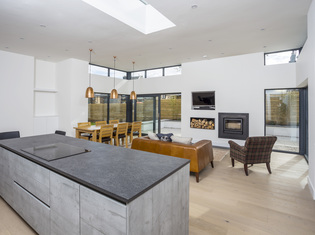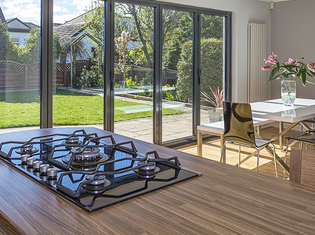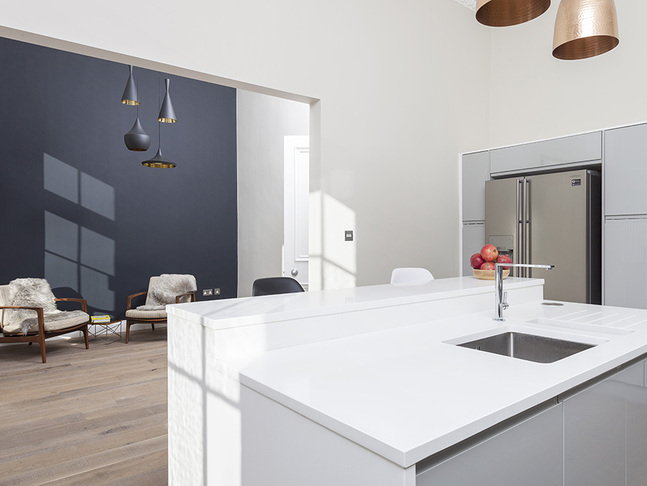 Make the most of your home
As families evolve, your home should develop to meet your changing needs. Many Glasgow houses were built with a small kitchen, an unconnected dining room and a separate living room. A more useful layout may be an open plan kitchen / dining / living room with patio doors to the garden.
Not only can it boost the value of your home when it comes time to sell, open plan spaces can bring families together – more personal interaction, more space and appeasing design - in other words, easier living.
nest have years of experience of carrying out renovations and house extensions to create better ways for you to live in your home. We are very skilled at making the most of your home in line with how you live and many of our clients are delighted with the benefits a re-designed house can bring.
Rather than being isolated in the kitchen while the rest of your family are in other rooms, you can spend more time together. You could be making dinner whilst your kids do their homework at the breakfast bar, chatting with friends while you make them a cuppa or your toddler could be playing with their toys as you make breakfast. Open plan living can change the way you live and allow the kitchen to be the heart of the home.
Good design combines form, function, quality and sustainability at an affordable price. As one of our clients put it "Fond memories will always be tied to the place that we live. My home is my sanctuary and I now have it re-designed exactly how I want it and the sense of calm I now get from being here is immeasurable."
nest take care of your project from start to finish – reliably and professionally - meaning the whole process is easy for you. We'll creatively design your space, produce all architectural drawings and apply for any required permissions. We'll then carefully manage and carry out the build and interior for you.
We have a skilled and experienced team of trades who complete all building work to high standards, with meticulous attention to detail – all with our unique design led approach.
Have a look through our projects and testimonials pages.
If you think your house could benefit from reconfiguration or a house extension, contact nest and we'll visit your house (for free) to discuss your home and how it could work better for you.