About us
Around 10 years ago husband and wife Dene and Debbie Happell had an idea.
We wanted to shed all the misconceptions and limitations of traditional builders and create a new type of building company – one where creating your home is enjoyable and exciting.
For many people, the building process is complicated. It's difficult to work out what you need to do, who to speak to, sequencing the works and it can be overwhelming to tackle the many decisions. nest simplify this process and make it easy and enjoyable for you to create the home you desire.
So many building companies just simply build your extension. At nest, we offer more – architectural services, a project managed build, high quality tradesmen alongside expert design – the whole process under one roof.
To put it simply, we take the hassle out of property refurbishment.
We're picky about the people who work for nest, employing the very best, knowledgeable tradesmen and craftsmen to ensure the finish is meticulous every time. Our team are tidy, courteous and professional. Some people are happy with compromises – we don't compromise.
From our office in Glasgow's city centre, we employ a truly structured approach to building works with the right management to supply a seamless service.
We operate throughout Greater Glasgow and much of our new business originates through recommendations from satisfied clients. We meet or exceed client's expectations at every stage. We are known for completing projects on time and on budget to uncompromising standards.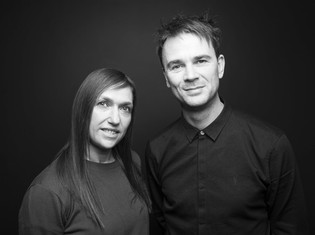 How we work
We have an authentic, human understanding of how space can be used within the home and how that then impacts on everyday life. Design is really, really important to us – elements such as light and space or the relationship between internal and external spaces. We strive to make beautiful and functional spaces. This is really important to us and underpins everything we do.
We listen to and understand our clients in order to recognise how they live. We set about creating beautiful spaces for them, giving them what they want – and more. We genuinely love design (particularly contemporary design) and we believe in quality.
We work closely with many leading kitchen and bathroom suppliers, integrating their designs seamlessly into projects. We can create bespoke interiors, furniture and fittings and have
a vast resource of outstanding suppliers who we partner with where necessary. Our clients can pick and choose how much or how little they want us to help with the planning of their home.
Lots of our clients have a great sense of relief when they appoint us. We find solutions to their problems. Our clients understand that we are unique, well qualified, experienced and capable to take on their extension, refurbishment or new build. They know we are reliable, have a keen eye and focus on detail.
We'd love you to get in touch - we'll carry out a free visit your home to discuss ideas, options and what's possible. If you have your own drawings already, we'd be happy to provide a cost for the works. Or if you're just passing, pop in for a cuppa and a chat.