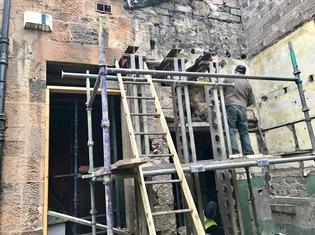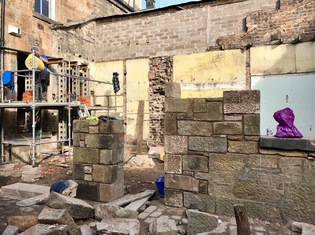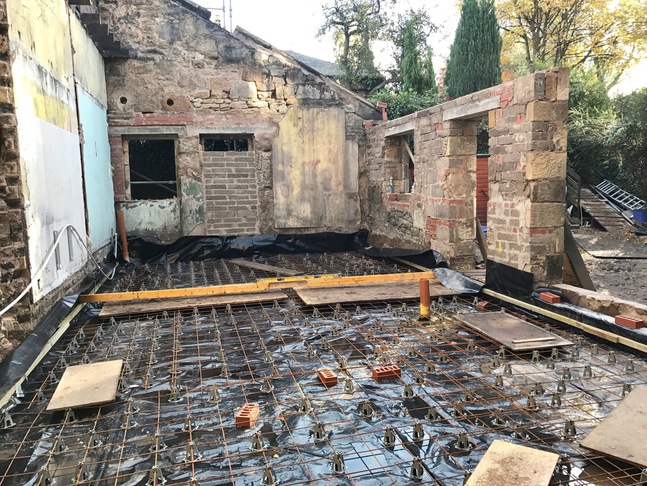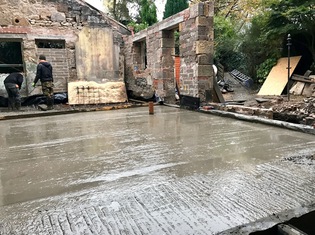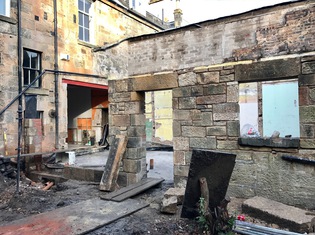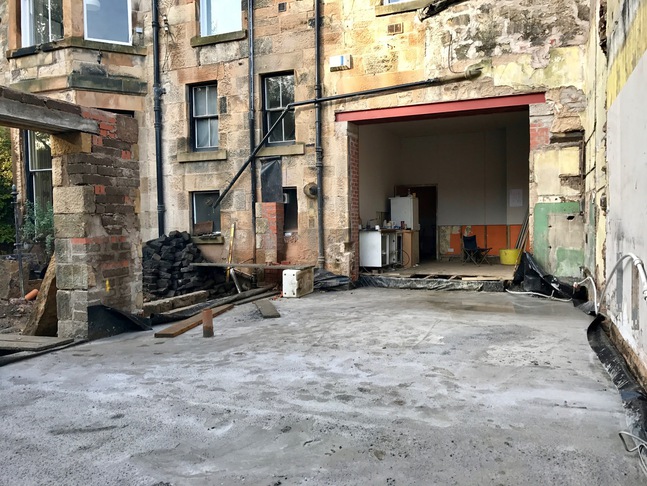 Making good progress on Chris and Brian's extension
Work is well underway at our clients' west end property.
The main rear wall has been removed and four large steel beams installed.
The ground has been prepared for foundations, floor slab and drainage.
We saved much of the sandstone from demolition and our stonemason has made a sterling job of piecing it together again in the rear elevations.