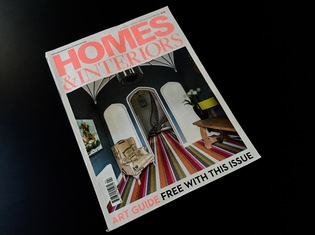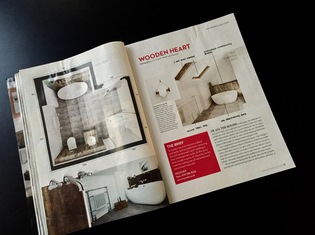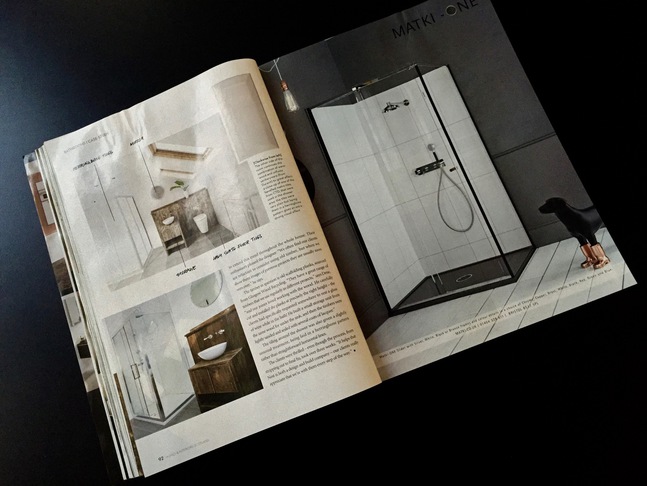 We're in this edition of Homes & Interiors magazine
Scotland's biggest selling homes magazine Homes and Interiors featured a bathroom which we designed and installed earlier this year. A four page article covered the build and featured our work.
Here's a snippet of the article:
"The timber is old scaffolding planks, sourced from Glasgow Wood Recycling. "They have a great range oftimbers that we use regularly in different projects," says Dene, "and our joiner loved working with the wood. He carefully cut and installed the planks at precisely the right height – the clients had specifically requested somewhere to rest a glass of wine while in the bath! He built a small storage unit from the same wood for under the sink, and then the timbers were lightly sanded and sealed with several coats of lacquer."
The tiling around the shower was also given a slightly unusual treatment, being laid in a herringbone pattern rather than straightforward horizontal lines.
The clients were thrilled – even though the process, from stripping out to final fix, took over three weeks. "It helps that nest is both a design and build company – our clients really appreciate that we're with them every step of the way."
You can read more about the project here.