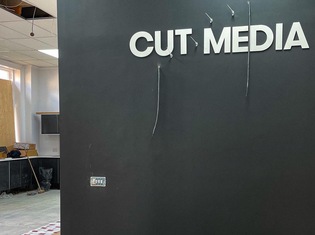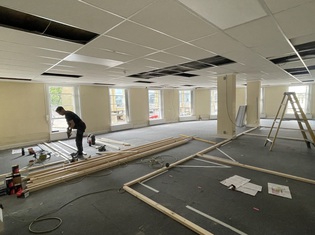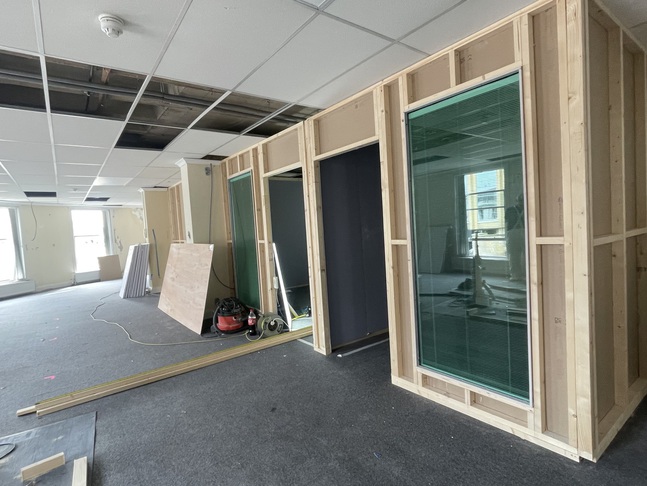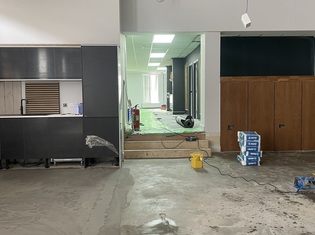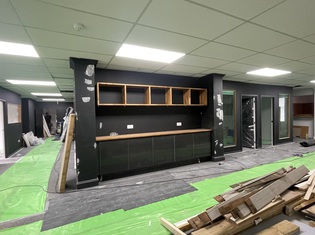 Cut Media interior taking shape
Our refurbishment project for sports content studio Cut Media is moving on at a fair old rate and near completion.
The space is properly taking shape and the finishings are being installed. It's going to look and feel amazing and we can't wait to reveal it to you soon.
It's such a joy to work with such professional and informal clients and the energy and atmosphere with our team on site right now is electric.
We love creativity and the whole design process has been organic and liberating. Whether it's quick sketches on walls to work things out or a bit of brain storming on the floor to decide on colours and materials, we've managed to create a unique environment for Cut.
No CAD drawings, no boardroom presentations, no Lidar scans or A1 mood boards, Cut have embraced our vision and collaboratively worked with us to create what will be an awesome space for them.