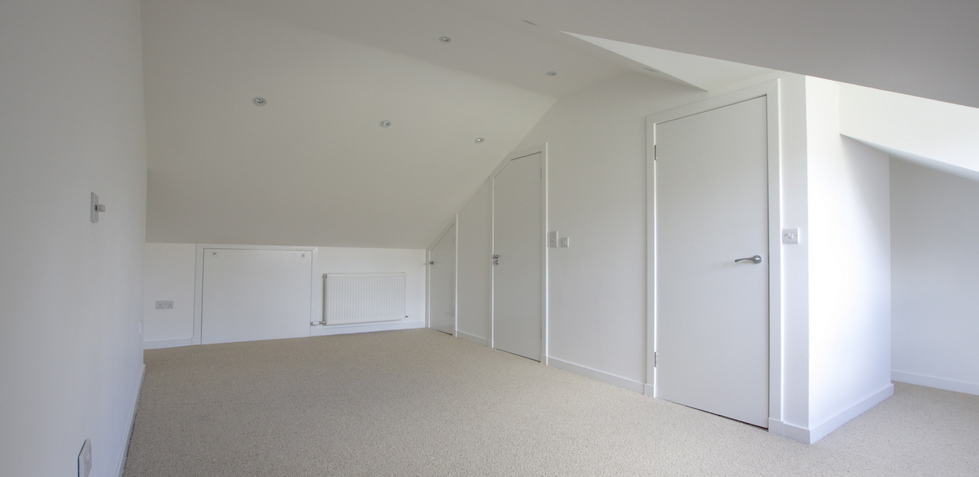 Loft conversion of grade 1 listed building
In need of more space for a growing family, Simon & Rhona asked us round to create a new attic room.
The Challenge
Rhona and Simon approached us to form a new ensuite bedroom in their attic.
The mid-terraced property, in Glasgow's West End, is listed, meaning we had to seek both planning and listed building consents. The planners were originally reluctant and our team put forward a very strong proposal, eventually winning them over.
The Solution
We designed and built a bespoke timber staircase which followed the natural lines of the building up into the attic. A large, bright bedroom was formed with views overlooking the Kelvin River below. Originally we wanted a dormer and balcony but the planners refused this. The bedroom leads to a simple ensuite bathroom and handy storage was created within the eaves.
Work took around 2 months to complete and Rhona and Simon stayed in the house whilst we worked away. Our site access was through the roof, meaning that their house lay untouched while we worked overhead in the attic.
We also fitted a new roof, applied linostone to the front and cleaned and repointed the rear of the building.
The Results
Rhona and Simon are delighted with the work and the bedroom and ensuite are a great addition to the top of the house. Guests now have their very own bedroom and bathroom!
We could not have hoped for better when we engaged nest. Thanks to the team's hard work and patience we have a fabulous new room at the top of our house which allows us to make the most of our home.
nest made the process straightforward and completed the loft conversion in the specified timescales and budget. Would have no hesitation in recommending them to others."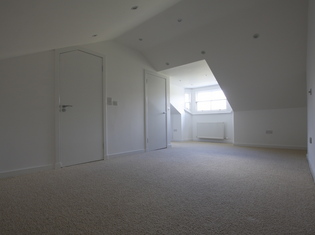 "
nest made the process straightforward and completed the loft conversion in the specified timescales and budget