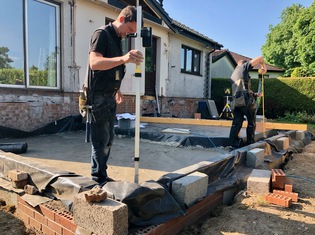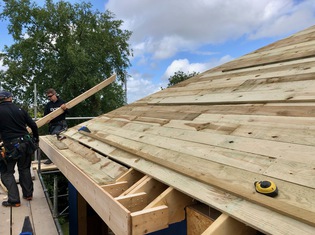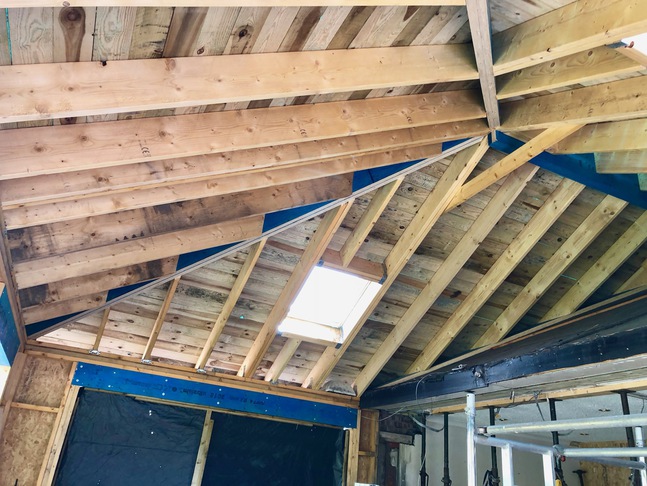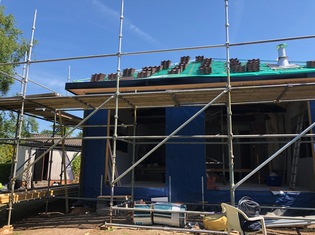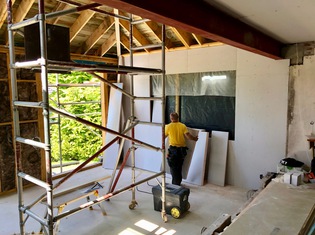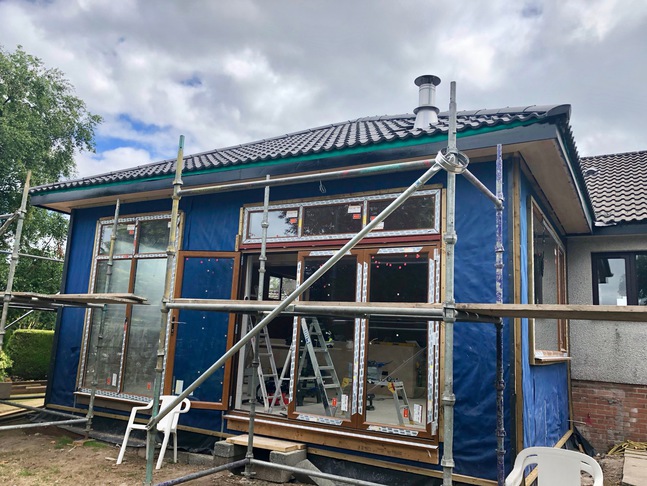 Work is progressing well on our modern bungalow extension
Work is going well on our modern extension to a bungalow in Giffnock in the South Side of Glasgow.
We're now at the finishings stage having complete the internal slapping, kit erection, roofing and first fix of all services.
Our team have loved working in Glasgow's warmest summer to date, the weather making our project much easier to carry out.
We'll keep you all updated with building progress in the coming weeks.