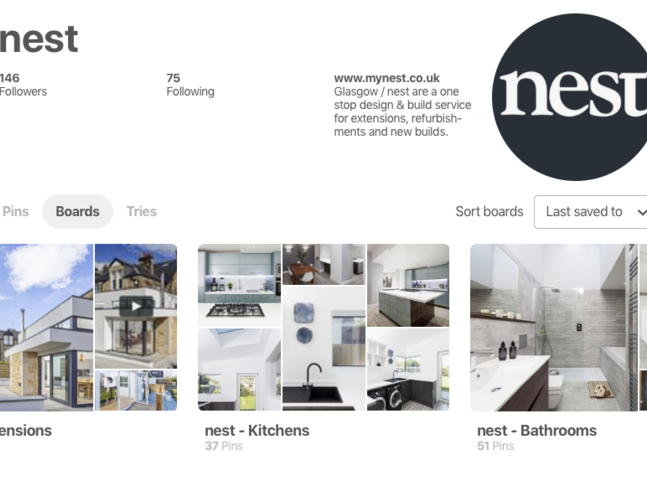 Our Latest Pinterest Boards
We love to showcase and inspire with our latest contemporary refurbishments, extensions and new builds by keeping our Pinterest boards current.
We want to ensure that you have as little stress as possible when it comes to completing your dream home. By using our Pinterest Boards we can show you exactly what we have in mind, and you can see the contemporary design and expert craftmanship we pride outselves on. Our customers tell us regularly that our Pinterest page takes a weight off of their mind and sets us apart from the competition.
Get inspired for your dream contemporary home with our latest projects pinned here.